Gun Choi
President of Spine Academy
Welcome to Spine Academy!
Spine Academy tries to implement an educational system for the best spinal treatment to solve spinal problems in humanity.

1. We create convenient and effective educational environment that transcends time and space not only online and offline, but within the metaverse.
2. We develop A.I.(Dr.Spine) through deep learning that incorporates the know-how and verified up-to-date knowledge of the best spine surgeons.
3. We develop simulators that allow repetitive practice of procedures and surgery demonstrations by creating virtual spaces that closely resemble real-life situations.

We are all ears for medical professionals, research institutes, and companies who are interested in the best spinal treatment education.
We do our best to become a company that earns your trust and love.
Thank you!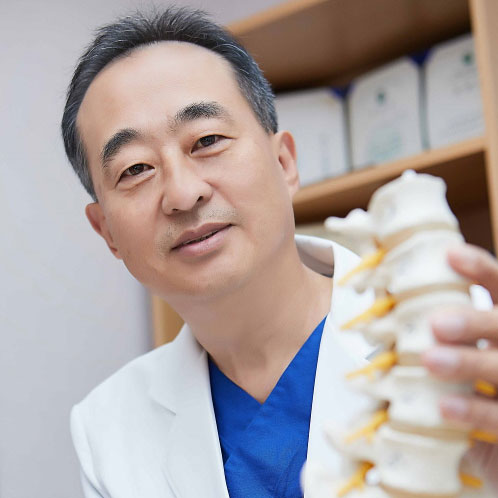 Spine Academy Leadership
With their profound knowledge and extensive experience, these world-class experts are dedicated
to relieving modern individuals from spinal pain, showcasing their strong leadership in the field.